The World's Future Online – training opportunity
The World's Future Online – training opportunity
March 16, 2023

|

Comments Off

on The World's Future Online – training opportunity
The World's Future Simulation is one of our most popular and complex social simulations. In this multiplayer simulation players become policymakers to tackle the challenge of implementing SDGs.
Deepen the impact of The World's Future by becoming a moderator. Use the simulation to engage stakeholders in learning about and implementing the Sustainable Development Goals. In March we are organizing a moderator training to sign-up and learn more about the training contact us at: contact@systemssolutions.org
Format and dates of the training
The training will have to live sessions online: March 22, 1 pm CEST (simulation session, where participants will be able to take part in the simulation) and April 19 (practice session, where training participants will verify their moderator skills).
In between these sessions, participants will go through a self-paced training and comprehensive materials – to gain a deeper understanding of the simulated world.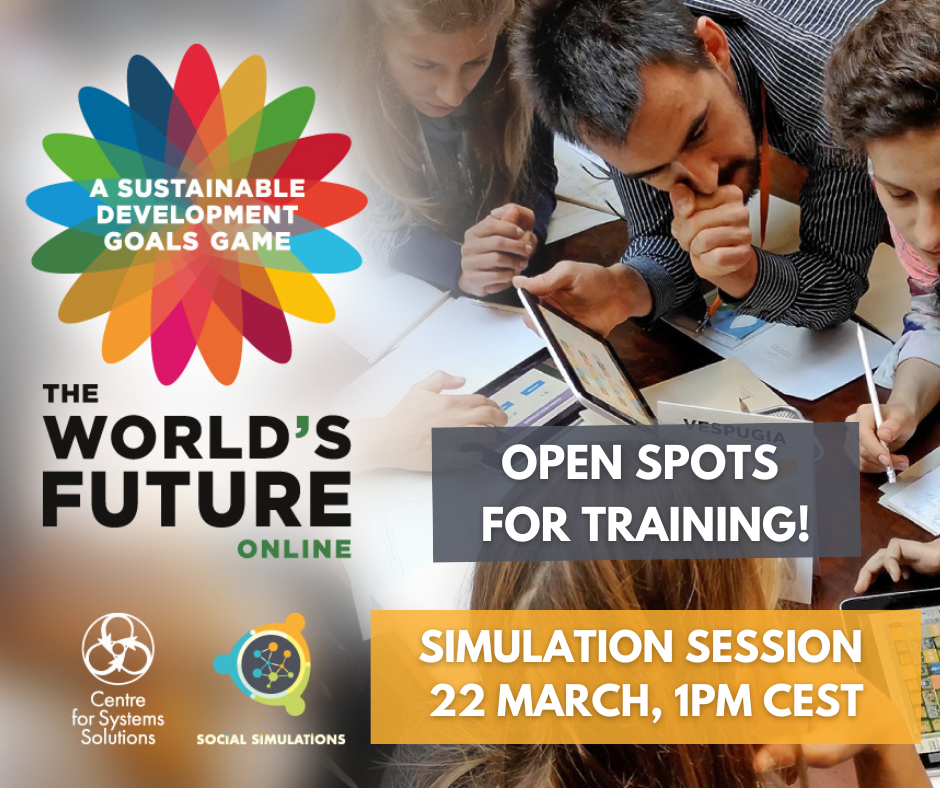 Prices
The simulation itself is free for non-commercial purposes (for our definition, please check our Terms of Use), but the cost of the training differes depending on purpose, for:
Non-commercial purposes (e.g., education, NGO) – 500 EUR net/person
Commercial purposes – 750 EUR net/person