A Platform for Disaster Management and Risk Reduction
A Platform for Disaster Management and Risk Reduction
PARATUS is a project that aims to promote disaster preparedness and resilience by
co-developing stakeholder support tools for managing the systemic risk of compounding disasters.
PARATUS is a Horizon Europe-funded project that aims to increase the preparedness of first and second responders in the face of multi-hazard events and to reduce the risks related to impacts on various sectors that result from complex disasters.
The outcome is to develop a cloud-based Online Service Platform that offers support in analyzing and
evaluating dynamic risk scenarios and systemic risks caused by multi-hazard disasters. The project will perform in-depth assessments of the interactions between hazards and their resulting impacts in various sectors. In addition, it will analyze the current risk situation and study how alternative future scenarios could change multi-hazard impact chains. Scenarios will be co-designed with stakeholders and developed in four case study areas (including the Caribbean, Romania, Istanbul, and Alpine areas).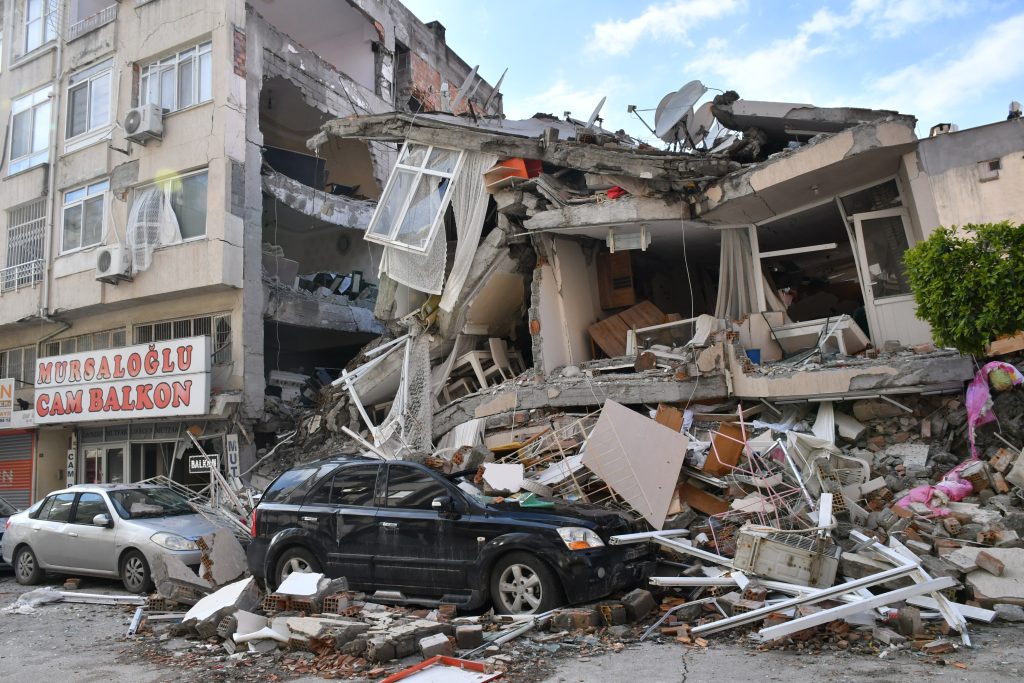 The project team will adopt a participatory methodology and use a range of tools to develop decision support techniques. The methods developed in PARATUS will be co-designed together with the local and regional communities and authorities. The case study areas cover combinations of multiple aspects: natural and anthropogenic hazard interactions (extreme weather events and associated events); scale of analysis (international, cross-border to local applications); assets and vulnerability in different sectors (social science, human health, cultural heritage, environment and biodiversity, public financial management and key economic sectors).

PARATUS project will address several key actions for a safer future.
First, figure out the dynamic and interactive conditions of risk will be carried out using data from satellite remote sensing and artificial intelligence to gain an in-depth understanding of risks that have arisen in the past and how they may evolve over time.
Secondly, a multi-sectoral systemic risk assessment will be developed. This approach will allow to
study how hazards and risks change in relation to climate change and other social factors.
Context-specific decision-making tools for risk reduction, including serious games and stress testing
methodologies, will also be developed to assist in short- and long-term planning. The focus will also be on the user, with the co-creation of a user-centred risk assessment and mitigation service to evaluate the impact chains of multi-hazard events with particular emphasis on cross-border and cascading impacts.
Finally, the project aims to extend external cooperation, impact and transferability, creating a
stakeholder hub that will bring together professionals from various cultural, geographical and economic
contexts.

PARATUS brings together a consortium of 19 partners from 11 countries and includes representatives of
research organizations, NGOs, SMEs, first and second responders, and local and regional authorities. To learn more about each partner go to the project website.

Awards and recognitions
PARATUS was nominated for the Polish Smart Development Award in the "Project of the Future" category in July 2023. The prestigious Polish prize is awarded to innovative projects with great social impact, whose way of acting and thinking influence the intelligent and sustainable development of the life of society and the economy.
PARATUS, along with the Centre for System Solutions, was recognised by the award organisers for the results to date of the project, and its potential to result in a positive impact on socio-economic development. The nomination was also awarded for an open approach to promotion and communication with the public, in presenting the importance of the benefits of the implemented solution.
This project has received funding from European Union's Horizon 2020 Research and Innovation Programme under Grant Agreement N° 101073954.