SUSTAIN: Game-Based Learning on Urban Sustainability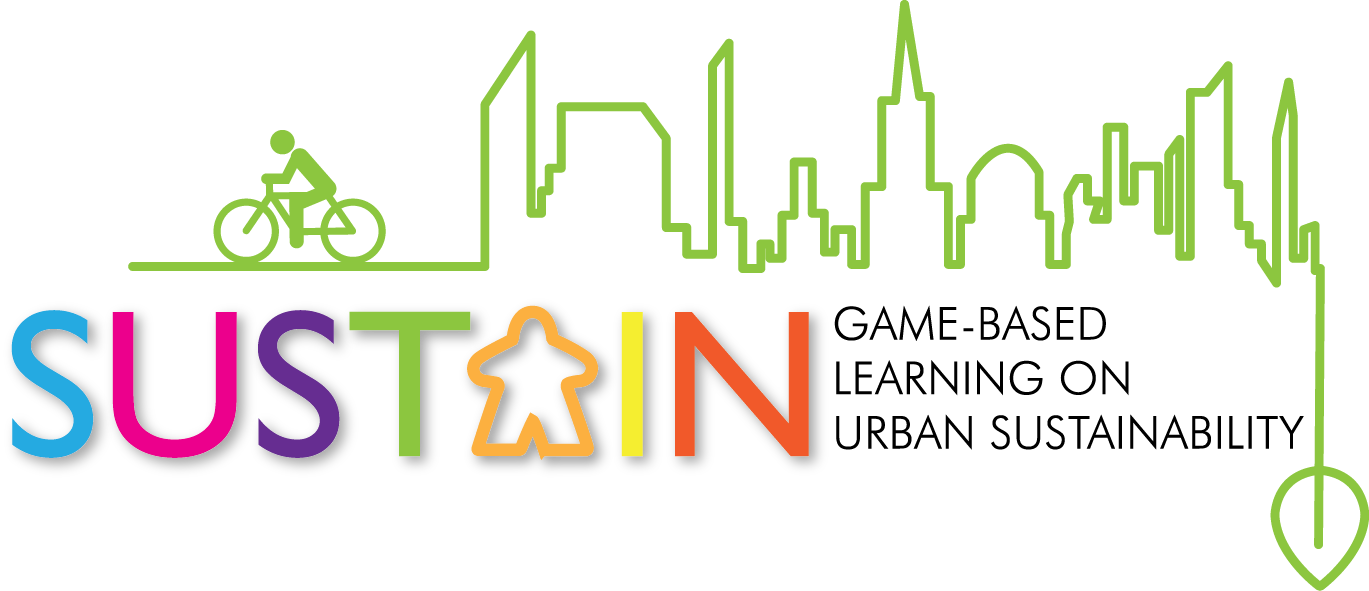 Countries:
Italy, Greece, Romania, Poland
Description – essential information
Sustainable development is one of the major challenges that we are facing now and will be tackling in the upcoming decades. To come closer to achieving a stable and sustainable future, the EU is committed to including the Sustainable Development Goals (SDGs) in the European policy framework and the current Commission's priorities. Moreover, special attention is paid to means for the achievement of the SDGs, their universal application to all countries and all – economic, environmental and societal – dimensions of sustainability. To enhance transition towards sustainability, we call for innovative and comprehensive education that will provide students with the necessary skills and motives to cope with the challenges of and contribute to sustainable development.
The SUSTAIN project is addressed mainly to students of higher education that will be the policymakers of tomorrow. Its objective is to commence and promote sustainable literacy through an innovative and student-centered education techniques that will provide necessary means for the students to experience processes of complex decision making, sharpen their clarity of thought, enhance their communication skills and help them develop critical thinking as well as key competencies to address the complexities of sustainable development. In SUSTAIN project, the Centre for Systems Solutions is tasked with translating the simulation models into the game elements, mechanics and playing scenarios. The result of this "translation" will be summarized in an e-book which will show the logic of how abstract notions can be translated to simpler (gaming) elements without losing their meaning. Furthermore, we will provide a state of the art on board games that deal with sustainability issues.
This project has been funded with support from the European Commission. This website reflects the views only of the author, and the Commission cannot be held responsible for any use which may be made of the information contained therein.

---
---