Tools and Concepts for Adapting to Global Change.
How to Build Resilient Socio-Ecosystems?
Presenter:
Dr Jan Sendzimir
Dates:
25-26 October 2019
Place:
Hotel Monopol, H. Modrzejewskiej 2
Wroclaw, Poland
Description – essential information
This workshop is dedicated to scholars, researchers, students, and practitioners who are interested in natural and social sciences and sustainable management.
The two-day workshop will be held in English and centered around the following topics; Systems Thinking Socio-Ecological Systems (SES) dynamics, Resilience and Adaptive Management.
The objective of the workshop is to interactively discuss theory (resilience) and to discuss and experience tools (systems science and social simulation) for scientists and citizens to collaborate in adapting to unpredictable change in our communities and the surrounding environment.
The number of participants is limited. Please register here by 13th October, 2019.
Priority will be given to the people who have signed up for two days of the workshop.
You can apply for a travel grant for attending the workshop.
We kindly invite you to visit the event's page on Facebook.
---
Programme schedule:
DAY 1 / 10 AM to 4 PM (6h) – Friday / Systems Thinking (SES dynamics)
10:00-10:40 Introduction to Systems Thinking
10:40-14:15 Interactive activity: a session of The World's Future simulation
14:15 Lunch break
15:00-16:00 Leverage Points for Managing Socio-Ecological Systems (SES)
(OPTIONAL) 19:30-21:00 Open evening meeting and further discussions
DAY 2 / 10 AM to 2 PM (4h) – Saturday / Resilience and Adaptive Management
10:00-10:20 Review of Systems Thinking
10:20-11:00 Managing Resilience of SES
11:00-11:40 Introduction to Adaptive Management
11:40 Coffee break
12:00-12:30 Team-building exercise
12:30-13:10 'Soft' Drivers of SES dynamics: Social, Cultural, Psychological
13:10-14:00 Barriers and Bridges to Adaptively Managing Socio-Ecosystems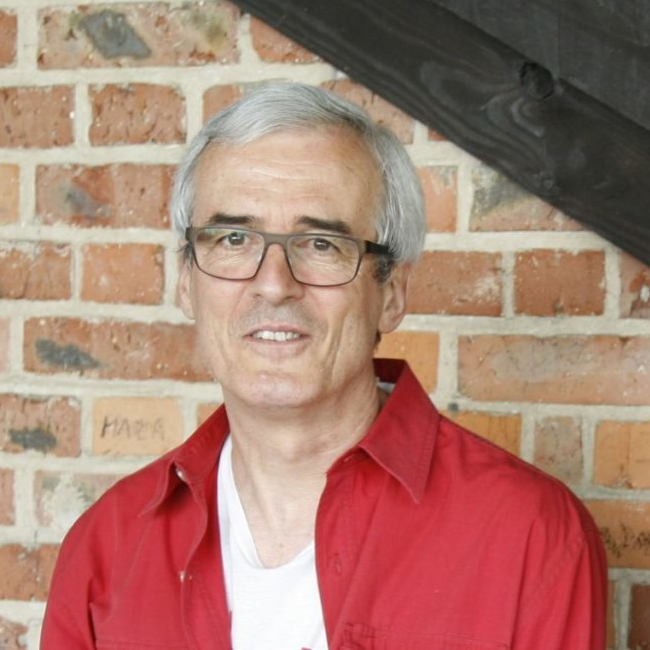 Dr. Sendzimir studied systems ecology as part of the environmental engineering program at the University of Florida, Gainesville, USA, under H.T. Odum (master's degree in 1984) and C.S. ("Buzz") Holling (PhD in 1998).
In the interim he worked as a wetlands ecologist in the design and integration of natural and artificial wetlands into waste treatment systems. In addition to field research on the dynamics of lake, river and forest ecosystems, Dr. Sendzimir collaborates with academia, NGOs and government on research applied to problems with complex combinations of ecological, economic and sociopolitical factors that occur over relatively large areas such as river basins, major watersheds and mountain chains. A major research area focuses on how ecological, social and economic interactions influence our capacity to adapt to and/or mitigate change at different scales and how that affects the robustness and resilience of social-ecological systems to change. He uses conceptual and formal modeling as well as social simulation exercises (role-playing games) to integrate perspectives from different disciplines and sectors of society in decision-making frameworks such as the adaptive management process.
Dr. Sendzimir's current projects use modeling to guide scientific research – policy development related to the sustainable development of communities in major river systems: The Narew, Odra and Barycz rivers (Poland), the Rhine and Elbe (Germany), the Tisza river (Ukraine, Romania, and Hungary), and the Amudarya (Uzbekistan) as well as in semi-arid regions in Africa (Sahel) and Central America (Central Cordillera of Nicaragua).
Currently, lives in Vienna, where he has worked for almost 20 years at the International Institute for Applied Systems Analysis (IIASA) in the Risk and Resilience (RISK) Program. He currently teaches and does research, mostly in the Sahel region of West Africa, for the University for Natural Resources and Life Sciences (BOKU) in Vienna.
Terms & conditions for "Tools and Concepts for Adapting to Global Change. How to Build Resilient Socio-Ecosystems":
Priority is given to those who sign up for both days of the workshops. Online registration submission will close on October 13, 2019.
The list of participants will be closed on October 20, 2019.
The organizer will create a list of reserve participants (if the possibility to participate opens up, we will inform those on the reserve list).
People from outside of Wrocław who want to apply for a grant to reimburse travel and accommodation costs are asked to share their specific interest in participating in the event (a short note about themselves, their activities, area of ​​interest, scientific work).
Sending the application is not equivalent to being awarded a grant. Persons who receive a grant will be notified by e-mail or telephone.
If you would like to cancel your registration, notice should be sent by e-mail to anna.koch@crs.org.pl no later than 1 week before the event.
The organizer reserves the right to contact the participants by e-mail and/or telephone to confirm the list of participants from the reserve list.
---