Future of Food at th UNGA77 Science Summit
In late September, we held two sessions at the UNGA77 Science Summit: the Cascading Climate Impacts: Future of Food Simulation and a panel on "Navigating complexity, certainty and ambiguity: new forms of science-policy interface". The session was organised in partnership with the Belmont Forum. 
This was the 8th edition of the Science Summit at the 77th United Nations General Assembly (UNGA77). The objective was to develop and launch science collaborations to demonstrate global science mechanisms and activities to support the attainment of the UN SDGs, Agenda 2030 and Local2030. We are proud to say that we were part of this important event.
Future of Food Simulation Workshop
During the online workshop of the Future of Food Simulation participants:
🔸 immersed themselves in the fictional situation in which world was impacted by plausible climate shocks and instability
🔸took on roles of representatives of countries and international organisations who gathered on a special summit to find solutions to the food crisis
🔸developed policy recommendation to respond to the fictional food crisis
"Navigating complexity, certainty and ambiguity: new forms of science-policy interface"
With this panel, enriched with activities involving all participants, we explored how new tools are evolving and creative spaces are being developed that help to foster these safe and neutral spaces. These tools should be bringing together arts, professional practice, and sciences.
By using diverse modes of collaboration and communication they aim to empower a broad group of stakeholders to step outside their comfort zones. These tools help to build community around shared visions and work creatively towards common goals in a rapidly evolving global landscape riddled with wicked problems.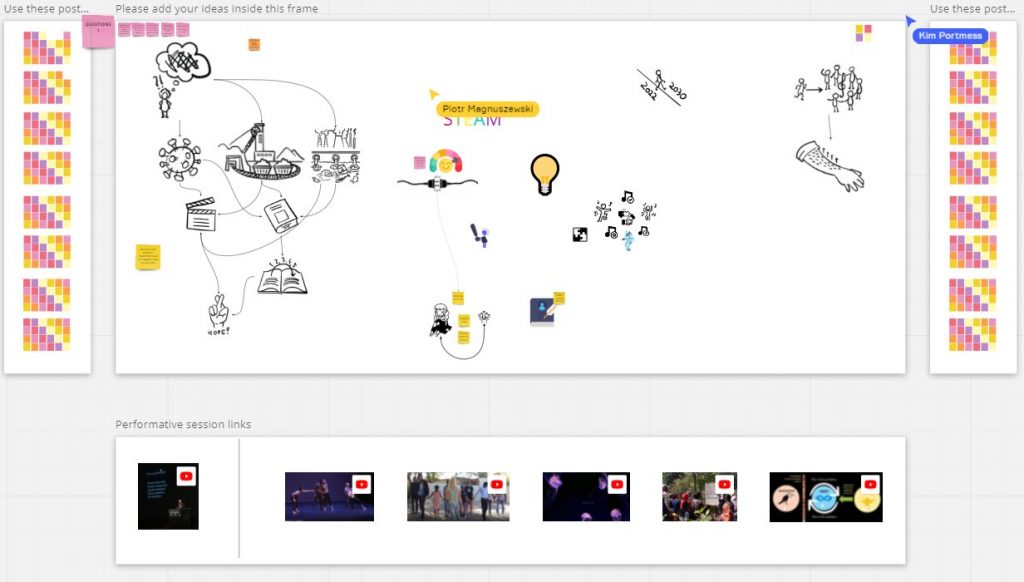 The Cascading Climate Impacts social simulation was created as part of the "CASCADES – Cascading climate risks: Towards adaptive and resilient European Societies" project, which was funded through the EU Horizon 2020 programme.