Energy Transition Game: workshop for AGH
October 10, 2022

|

Comments Off

on Energy Transition Game: workshop for AGH
In early October we conducted a workshop for teachers at the Faculty of Energy and Fuels at the AGH University of Science and Technology in Kraków. We presented the Energy Transition Game – a tool that academics can incorporate into an interactive curriculum, when talking about just transition and the future of energy.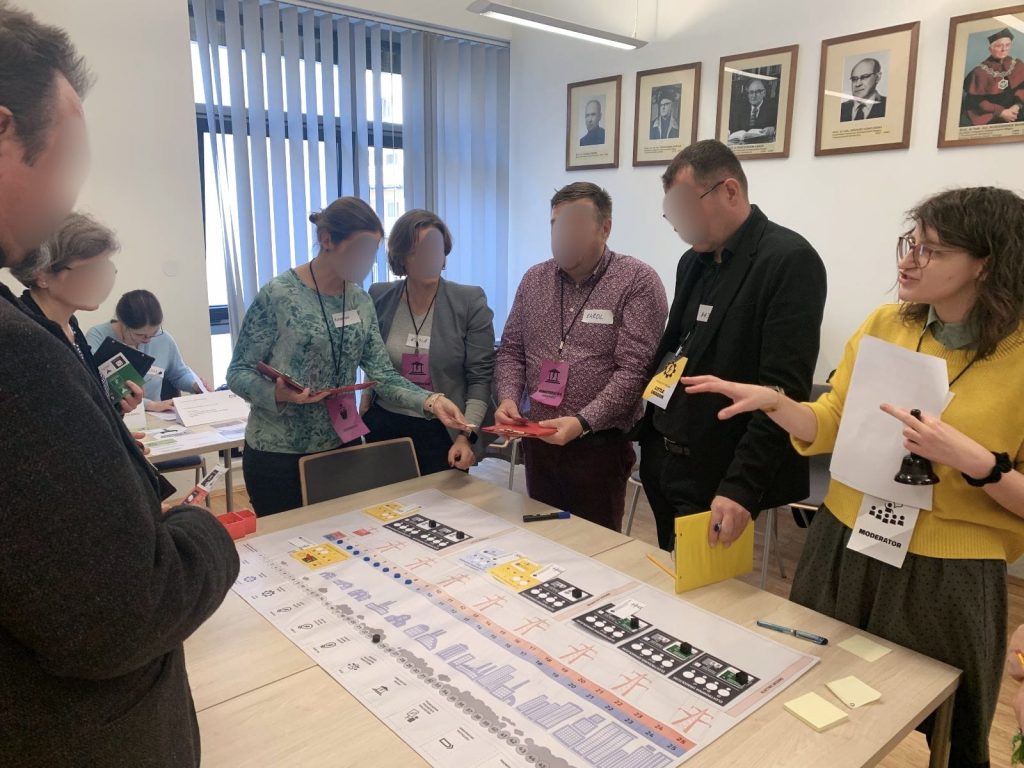 The Energy Transition game bases its mechanics on the real challenges faced by decision makers in the process of transforming the energy sector from fossil fuels to renewable energy sources.The game not only simulates the real-life complexity of the energy transition but also creates an environment where innovations are born. There are several roles within the game ranging from energy producers and providers, representatives of technological start-ups and a ministry of energy.
The training was carried out as part of the Energy Transition Entrepreneurs in Action – Developing a Supportive Academic Environment for the Young Talents (ETEIA) project as part of the EIT's HEI Initiative: Innovation Capacity Building for Higher Education program.