CASCADES Core 3 Workshop: first reveal of the Future of Food: EU perspective
October 12, 2022

|

Comments Off

on CASCADES Core 3 Workshop: first reveal of the Future of Food: EU perspective
We organised the last Core Simulation Workshop within the CASCADES project. Our team (Łukasz Jarząbek, Piotr Magnuszewski, Weronika Adamczak) presented the Future of Food simulation: EU perspective after many months of extensive preparations. 
The session was held at the Royal Institute of International Affairs, Chatham House, in London on October 12. Over 50 experts on the topic of international cooperation, foreign policies, trade and food security, joined discussions to explore broad dimensions of climate change impacts on the food sector.
The morning started with the simulation session, during which participants assumed roles of various actors in the European Task Force on Food. In their roles they negotiated plausible policies needed to alleviate the food crisis happening in the year 2028. There were three thematic working groups: 1) Trade, Supply and Value Chains, 2) Foreign Policy, Security, and Development, 3) Finance and Business.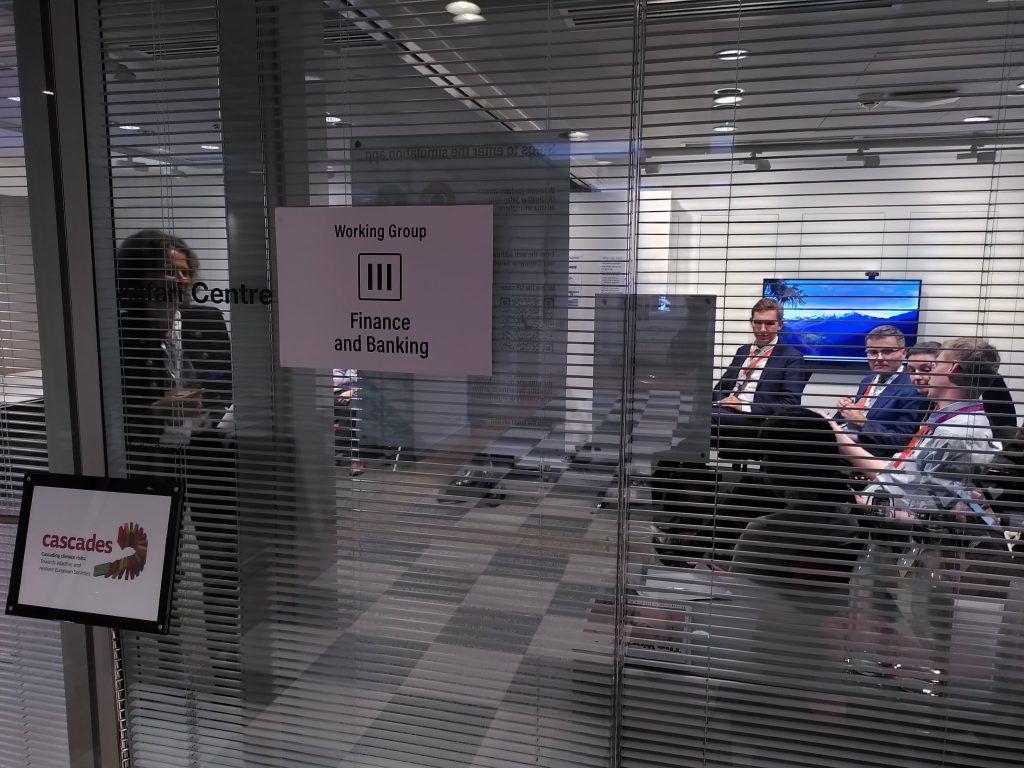 After the simulation, started the Policy Development Workshop, with the aim to bring solutions from the simulation to the real world. Together with stakeholders we zoomed into the possible pathways of climate change impacts on the EU. Additionally, we explored policies that may be implemented to prevent future climate, economic and social shocks.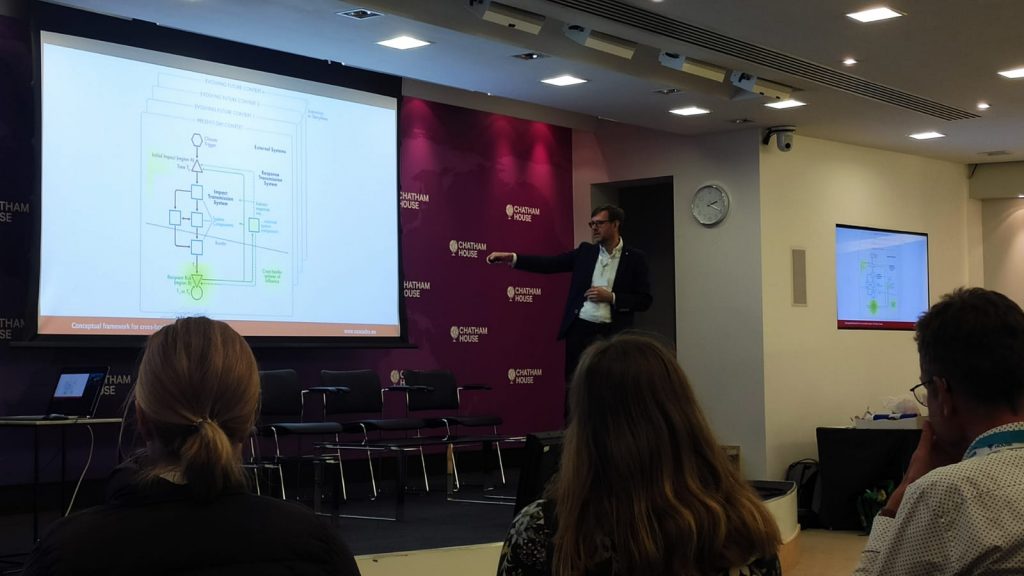 We are very content that the participants enjoyed and actively engaged in both workshops.
We want to thank our partners – the Chatham House for hosting and support in organisation of the simulation workshop, as well as all the partners involved in the CASCADES project.
The Cascading Climate Impacts Policy Simulation was created as part of "CASCADES – Cascading climate risks: Towards adaptive and resilient European Societies" project, which was funded through the EU Horizon 2020 programme.