Policy Simulation Platform at the COP27
We organised an interactive presentation about the Policy Simulation Platform (engage.socialsimulations) at the COP27 Science and Youth Day (November 10, 2022). The session took place at the COP27 Cascading Climate Risks Virtual Pavilion hosted by the Chatham House.
The focus of the session was to present how the Engage Platform can be used to show participants to plausible, future scenarios and create opportunity for multi-stakeholder dialogues.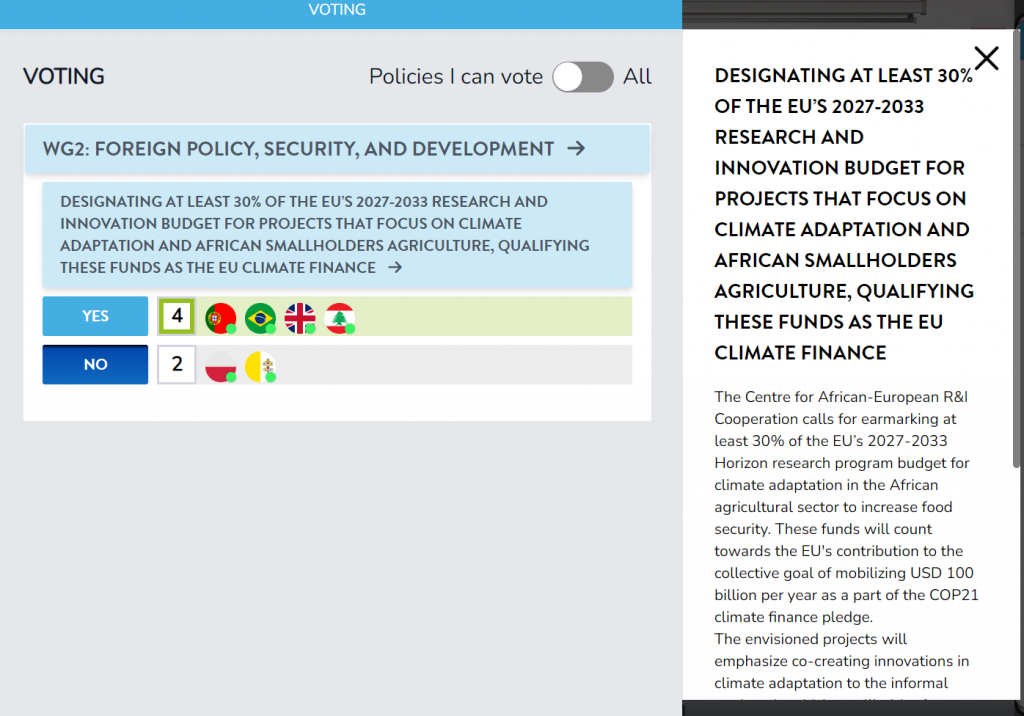 Compared to written or oral forms of communication (such as articles or presentations), policy simulations combine challenge, immersion, emotions, and learning-by-doing in a safe environment. The simulation is intended to bring together a broad group of participants from policy makers to researchers, to students, with the final goal of promoting a systemic approach in policy making and more robust policy instruments.

The Cascading Climate Impacts Policy Simulation was created as part of "CASCADES – Cascading climate risks: Towards adaptive and resilient European Societies" project, which was funded through the EU Horizon 2020 programme.